VTE Inc. Company Profile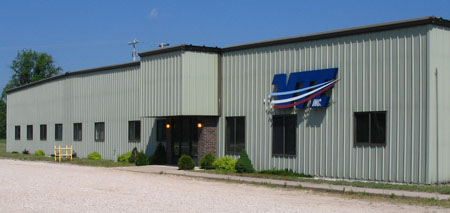 Company Highlights
Established: 1982
Annual Sales: 6+ million USD
Average Growth: 10% annually ( last 4 years )
Double digit growth in 2017, 2018
Approximately 35 employees
Company Organization
VTE Inc. is a Michigan, sub Chapter C Corporation and is privately held.
VTE Inc. adheres to the principals of providing equal opportunity to all applicants who are at least 18 years of age, regardless of race, sex, age, national origin or disability.
Company Growth and Products
Since its start in a garage in Oden, Michigan, the company has transitioned from a provider of specialty wire and cable assemblies to now being the world's largest supplier of "Insulator Caps" used in the wire and cable industry, selling directly to wire and cable fabricators, wholesale catalog marketers and Original Equipment Manufacturers.
VTE Inc. has corporate distribution affiliates in North America, Europe, Asia and Australia. Our active account list is over 2,000.
Over the last 21 years, VTE has added a line of Electro-Mechanical items, serving the same base of customers who purchase our Insulator Caps.
USA Factory / Headquarters
European Headquarters
Local Distributor (US)
VTE Inc.
5437 Robinson Rd
Pellston Mi 49769
United States
PH: 1.231.539.8000
FX: 1.231.344.5914
Email: info@vteworld.com
www.vteworld.com
VTE Europe BV
Trapgans 8 J
Ankeveen 1244RL
Netherlands
PH: 035-6565560
FX:
Email: info@vte.nl
www.vte.nl
VTE Warehouse
5437 Robinson Rd
Pellston MI 49769
United States
1.231.539.8000
1.231.344.5914
info@vtewarehouse.com
www.vtewarehouse.com